Conductor material in copper and aluminium for cable manufacturing.
Elcowire is an Independent supplier with a wide range of  conductor material in various sizes and shapes. We offer our services and products mainly to manufactures of high voltage and extra high voltage cables. Our conductor materials are being used in cables for interconnections, off shore wind parks, underground power links etc.
In collaboration with our customer we offer various types of conductors depending on the requirements of the cable, its specification and installation environment (AC or DC, insulation, laying depth etc). 
We have a long tradition and know-how as a worldwide supplier of copper and aluminium materials. We are proud to count the main and leading cable manufacturing companies as our customers. Elcowire plays an important role in the demand to generate and transfer energy more efficient and sustainable in order to reach global CO2 targets. The global High Voltage market is expected to grow significantly in the coming years. Main drivers are continuous investments in green energy as well as electrification and digitalization. 
Below, examples of applications: Subsea/Submarine cables, Land cables, Interconnectors, Wind power, Power generation and transmission and Solar power.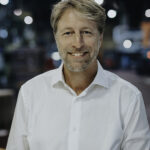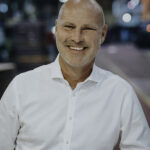 Don´t miss out on our newsletters where we share relevant news and knowhow 3–4 times a year