Our contact-wires are used in many applications. In order to meet customer requirements, we can supply contact wires with cross-sections in a range of 65mm² up to 242mm².
Other cross-sections can also be offered upon request. We manufacture contact-wires according to EN 50149 and of course according to other national and customer specifications. Depending on the operation and design speed of the catenary system, we can offer you the best possible product solution for your application.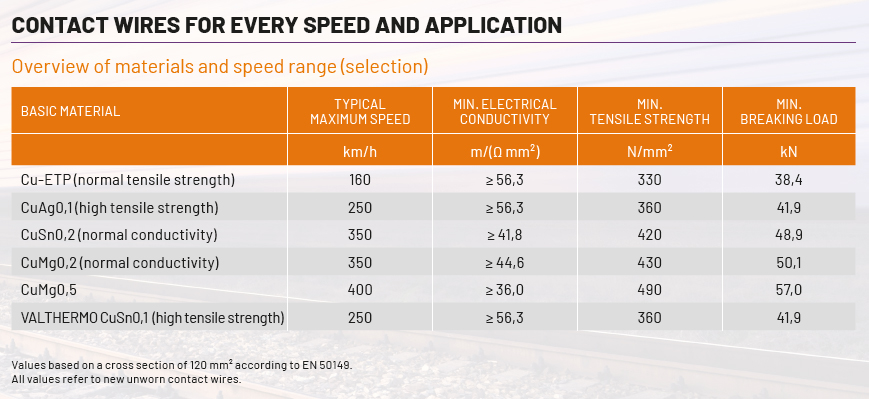 You know your requirements and the calculation of your OHL. We know our contact wires. Get in contact with our experts or our salespersons and we will recommend the best solution for your specific demand.
Don´t miss out on our newsletters where we share relevant news and knowhow 3–4 times a year